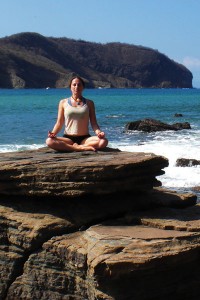 A large part of Meditation is the dance of breath, and the guiding of breath in Pranayama such as Ujjayi and even breathing, such as in this video, can be a beautiful gateway into a deep state of peace.
Maintaining a beautiful posture or seat in meditation is part of why the practice of asana is such a foundational and integral part of the practice.
So sit beautifully.
Whatever that means for you.
And enjoy your practice.
Ujjayi Pranayama Meditation
Read More "The Dance Of Breath In Pranayama: Ujjayi Yoga Breath"