These are powerful nights to observe with mantra and meditation. Come out and celebrate or have your own ceremony wherever you are.
If you're not in Kamloops for the gatherings, feel free to let the intentions and mantras below guide your own experience.
Friday, March 18th, from 7:00-9:00pm: Full Moon and Spring Equinox Celebration
Come celebrate New Growth and Abundance with this powerful Full Moon gathering!
Plant seeds of intention in the fertile soil of this Spring, and increase your awareness and powers of perception so you can open to willingly receive each moment of delight as Nature reveals her nurturing green and colourful beauty to us.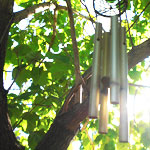 Mantras:
Om Namah Shivaya (Anusara yoga Opening Invocation)
Om Gam Ganapataye Namaha (to Welcome New Beginnings)
Om Shri Lakshmi Namaha (Honoring Beauty, Abundance, and Benevolence)
Shiva Shambo (Into the Abode of Joy)
Each person will receive a seed, which you can charge with intention and plant. No matter if the plant lives and thrives, or if the seed just is a gift to the earth and mulches into the soil, the energy of your intention will be received by the spirit of Spring.
Friday, April 22nd, from 7:00-9:00pm: Earth Day Celebration on the Waning Moon
Come nurture yourself and the earth, and enter the Sanctuary of the Heart.
Go deep into peace and effortless release of anything that no longer serves. Healing meditation for the Earth, Pachamama. Make sure you are settled and ready in your seat by 7:15 for the Opening of Sacred Space, honouring the elements of Life and Nature.
Mantras:
Om Namah Shivaya (Anusara yoga Opening Invocation)
Om Shanti (Meditation into Deep Peace)
Om Shri Gaia Ma, Purnatva Gaia Ma (Beautiful, Abundant, Benevolent earth Mother, You are the Fullest Perfection divine mother Earth)
Shiva Shambo (Into the Abode of Joy)
Each person will receive a crystal to charge with intention, love and light. You can then plant this crystal somewhere on the earth. In your garden is an excellent spot!
Here's some footage from the Maha Shivaratri New Moon Gathering
Here's one mantra that you can try right now:

Om Shanti is the vibration of deep peace.

This mantra is a wonderful friend and guide whenever you need to de-stress or return to center. (Also good to help you prepare for a peaceful sleep.)

Take a moment to sit beautifully, take a deep breath, and turn to your heart. Chant, for at least 5 times (5 deep breaths), and feel the shift within.

"Om Shanti, Shanti, Shanti"

Each breath takes you deeper into peace.
Come.  Go deep. Sing. Listen. Receive. Enter into the great Joy of the heart.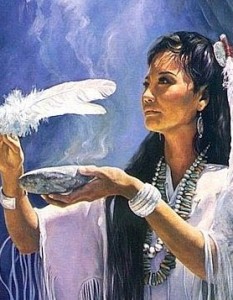 Smudging: You will have an opportunity to be smudged with the cleansing blessings of Sage as you arrive at 7pm.
What to Bring: You do not need to bring anything but yourself, however, if you have meditation beads, a personal blanket, shawl, or pillow you like to meditate on, or anything to place on the alter to be charged with the powerful energy we create with mantra, meditation and song, please feel free to bring them.
Drums: If you have a hand drum or shaker, you are welcome to bring it and play so long as you can stay receptive and follow my lead, remembering that we are making one harmonious sound together.
If you would like to bring an offering of flowers or prasad (sweet and nourishing food offered as a blessing after the meditation), please email me to arrange it. Thank you!
Location: We'll be gathering at Let's Move Studio ~ 925 McGill Place | 250-372-9642. Come up the driveway to the Sunmore Ginseng Spa building. ***If the parking lot in front of the studio is full, you may park in the lot above or below and walk up. Please drive slow, watch for people and keep the road clear.***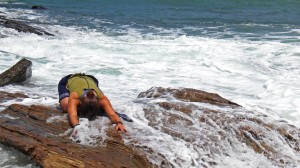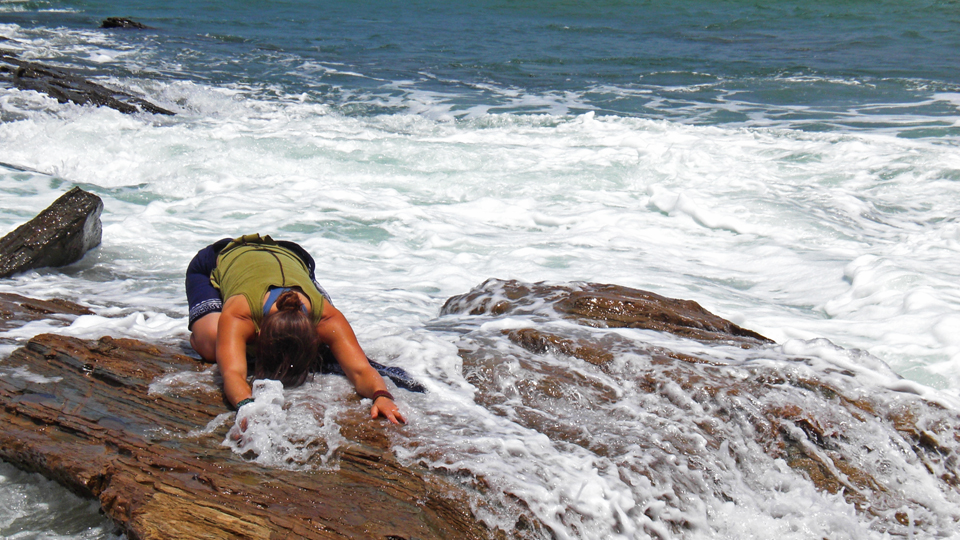 DONATIONS: Suggested donation is $15, though you are welcome to offer more if you are inspired to do so or less if necessary. I would sincerely rather you come and not be able to donate as much, than not come at all.
*The collection from these sacred gatherings of the heart will go to deepening my studies with Great Teachers including John Friend (Anusara® yoga's founder), and Jose' Luis Herrera (Peruvian Incan Shamanism). It will also support the creation and recording of an album of my singing.*
In my teaching and studies I combine ancient tradition and wisdom with innovation, natural cycles and current needs.
I deeply honor and appreciate that so many of you resonate with this, and am genuinely grateful for your support and participation in the community of the heart. It would mean a lot to me to have you as a part of this gathering if you are able to come. If not, may the beauty of each special night hold you with great love!
Set intention, sing, chant, and meditate. This is an excellent practice to help you with whatever challenges or transitions you're experiencing right now, and a perfect beginning to welcome in the coming season.
Have you been to a Music, Mantra and Meditation night with Katrina Hokule'a Ariel?
Please leave a comment below with your feedback and anything you want to share about your experience. Thanks! 🙂