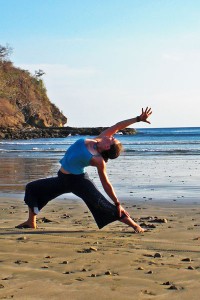 Who am I and what do I think I'm doing here?
Good question. I'm still figuring it out.
I'm human, and I tend swear a lot. I'm sometimes brutally honest. I live my yoga, but I'm far from perfect.
I am a singer-songwriter, peaceful warrior, and lover of laughter. Oh, and I write novels in my "spare time" (read: when I should be sleeping).
However, for if you gleam any insight from my offerings, it's good to know where they're coming from.
As for my yoga qualifications:
I am the author of  Yoga for Dragon Riders, a comprehensive and totally unconventional yoga manual.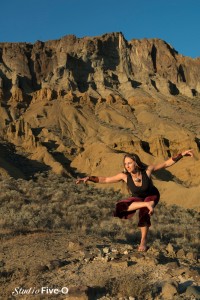 Some of the teachers I've had in the past include: the Bhagavad Gita, Rumi, Shane Perkins, Patrick Creelman, Amy Ippoliti, Desiree Rumbaugh, John Friend, Denise Benitez, Elizabeth Rainey, Cat McCarthy, Martin and Jordan Kirk, and professor Douglas Brooks.
This reflects in my teaching. I have over 1000 hours of training (this is quite respectable in the yoga world) with internationally recognized and locally adored teachers. I've earned a E-RYT 500 from Yoga Alliance, which is the highest credential they offer, and have an Anusara teaching certificate (similar to a Master's degree in yoga). However I am an independent yoga instructor which means I am bound by no one brand, but teach from the heart.
At the moment I am not teaching classes, however my book and CD make my teachings and singing available to anyone.
One of the most important aspects of yoga, to me, is living with wisdom, inspiration, empowerment, and joy. I offer free meditations and contemplations with my Doses of Delight.
---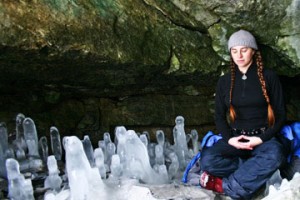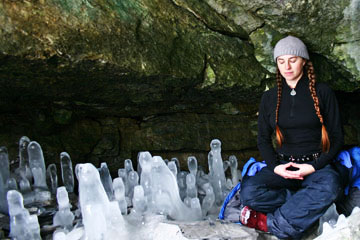 Katrina Hokule'a Ariel is an old-soul rebel, a musician, and a tree-hugging yogini who swears a lot. She quit teaching yoga to be a full-time mother to twin boys, but she couldn't stop writing if she tried.
The author of YOGA FOR DRAGON RIDERS (non-fiction) and WILD HORSE HEART (fiction, coming soon!), Katrina's writing is entertaining, empowering, and aimed at the soul. She holds a BFA in Multimedia Design, with which she does fun things like designing book covers and picking up on every little nuance of the movies she watches (most of which have superheroes in them).
Katrina lives in the highlands of British Columbia with her man, twin toddlers, and Toby the cat. In the summer, you can find her staring at the stars and hanging out with horses. In the winter, she's feeding the fire in the wood stove.
With five romance novels under her belt—fantasy and contemporary—Katrina writes for the sheer thrill of creation (and to appease her fervent imagination). She is extremely grateful for her readers (that's you!).
Katrina is active in the writing community on Twitter, and always happy to meet a new friend: @KatrinaAriel
Connect with Katrina here:
Facebook, Twitter, Goodreads, YouTube