Katrina's Bio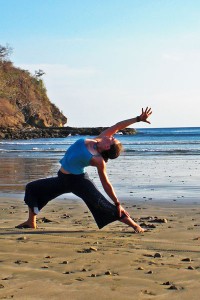 Who am I and what do I think I'm doing here?
You have a right to know the answers to this question, for if you gleam any insight from my offerings, it is good to know where they're coming from.
"When you know how to listen, everyone is the guru." ~ Ram Dass
I am the author of  Yoga for Dragon Riders, an extraordinarily comprehensive and totally unconventional yoga manual.
I am a singer-songwriter, Peaceful Warrior, and lover of laughter.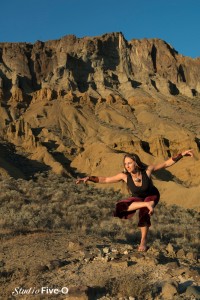 If you're looking for info on my yoga experience, know I have invested great effort, time, and resources in training with some of the very best yoga instructors in the world, including my own yoga mat, The Bhagavad Gita, Rumi, Shane Perkins, Patrick Creelman, Amy Ippoliti, Desiree Rumbaugh, John Friend, Denise Benitez, Elizabeth Rainey, Cat McCarthy, Martin and Jordan Kirk, and professor Douglas Brooks.
This reflects in my teaching, as I serve from the heart, dedicated to uplifting others. I have well over 1000 hours of training (this is quite respectable in the yoga world) with internationally recognized and locally adored teachers. I hold an Anusara teaching certificate (similar to a Master's degree in yoga), however I am am an independent yoga instructor which means I am bound by no one brand, but teach yoga freely from the heart. I hold a E-RYT 500 from Yoga Alliance, which is the highest credential they offer.
I teach profoundly playful yoga with therapeutic alignment. (click here for my yoga videos)
I offer a full range of modifications and variations so that each person is encouraged to practice in the best way for their body each day.
At the moment I am not teaching classes, however my book and CD make my teachings and singing available to anyone.
One of the most important aspects of yoga, to me, is living with wisdom, inspiration, empowerment, and joy. I offer free meditations and contemplations with my Doses of Delight.
---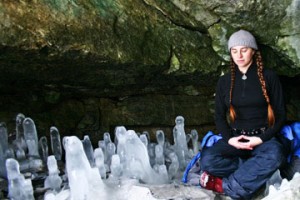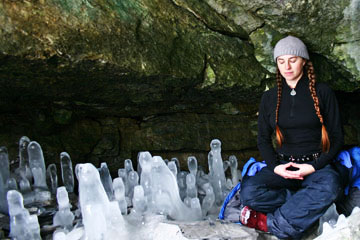 All my life I've been drawn toward the mysterious and magical.
At first I found it only in fantasy and was disillusioned with the 'real world'. However, after many twists, turns and tumbles I found my true path and life has revealed itself to be full of wonder and true magic.
I can't tell you how much that means to me – that life is full of magic and beauty!
This is why I write, teach, sing, and otherwise share everything I've got to give. Because I want everyone else to discover the freedom that this yoga offers, in whatever way is best for them.
To me, it isn't enough to do yoga on the mat, or to meditate every day – these things are of great importance, yet my full dharma or mission in this life is to give my best every day.
This means every time I stumble along the path I quickly realign so that my integrity is true and the great lineage of masters whose teachings I follow are honored. And it means that whatever talents I have, I use them in service to others for the highest good of all. Living like this, in service of the highest, brings me great joy as I celebrate life on the beautiful playground of Earth.