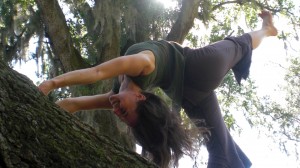 Today I changed my name. Legally.
Well, okay, it's not totally official yet, but that's just a matter of the paperwork getting processed. It's in motion and happening.
What's my new name?
Katrina Hokule'a Ariel.
Hokule'a means 'Star of Gladness'. It's Hawaiian, and this feels like a rebirth. I'm really and truly living my dreams…
I'm so inspired and feel so 'right' on my path, that I sang out loud on my walk home. Om Namah Shivaya to the trees, birds, and some surprised people. Did I mention that Hokule'a is the essence of my heart song?
When people need inspiration, I hope to be a part of the light that reminds them who they truly are. I hope I've been able to do this for you at some point. It's very likely you have inspired me…. I'll get back to this in a minute.
What does this all have to do with Wanderlust?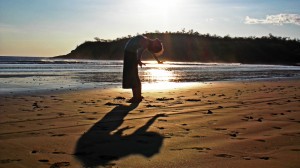 Well, it's really all Divine Timing. You know, when things line up so perfectly you couldn't have planned it better?
At this turning point in my life, as I'm going through the process of Anusara® yoga Certification, taking a new name, starting up "Music, Mantra and Meditation" nights at the studio, and planning out the music festivals I want to be at next Summer, something came up…
An opportunity to TEACH at Wanderlust Yoga and Music Festival in California.
Not only would I be teaching at an awesome festival if I'm chosen, but I'd be humbled and honored beyond words because I'd be teaching in a line up with John Friend, Shiva Rea, Seane Corn, and surrounded by many, MANY friends who are also teachers and who inspire me.
Now, I could have shrunk away from this with the all too familiar "I'm not worthy" or "I'm not good enough for that", but I'm DONE with that kind of talk.
I'm Hokule'a now! Star of Gladness. Stars don't cower and hide when things get scary. They SHINE!
I have so much to offer! I sing from my heart, speak my truth, and share the purest knowledge and energy as skillfully as I can.
So, with my new name, I submitted my video in hopes of being chosen.
You may have seen it. You may have clicked *LIKE* on Facebook already to support my submission. If so, THANK YOU from the brightest light in my heart.
If you haven't yet seen this joyful creation of mine, please take 2 entertaining minutes and click on the video below. Please CLICK LIKE if you're on Facebook to vote for me!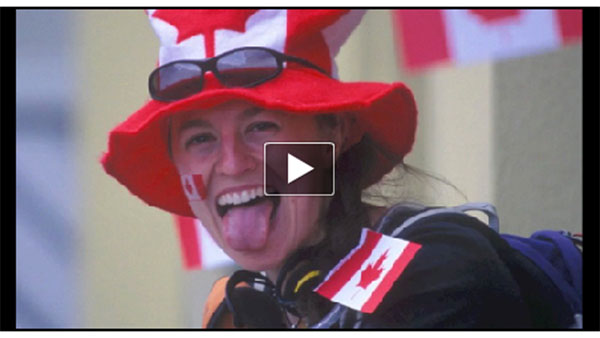 How To Follow And Live Your Dreams
Remember the Inspiration we talked about at the top of this page? Well, every time you see someone else follow and live their dreams, you know it's possible for you.
And every time YOU follow and live your dreams, you make it possible for others.
Notice the ripple effect?
You don't have to change your name to follow your dreams, but you might have to adjust your perspective.
Here's my quick formula for living your dreams.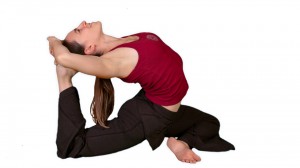 Notice it's pretty much (exactly) the 3 A's of Anusara yoga:
1.) Have a clear intention. Know what your vision is, especially the FEELINGS you want in your life. Take time to set your intention each day and carry an attitude that holds that intention.
2.) Align with your intention. Use everything you know (and learn what you don't) in order to skillfully align with the song of your heart.
3.) Follow through. Take action in order to MAKE IT HAPPEN. Baby steps will get you there, and you might also take giant leaps at times too! Just walk your path and live your truth every day, and you'll realize you're not reaching for your dreams, you're living them!
Please feel free to leave a comment below. In fact, I encourage you to share your own dreams in the comments.
I was once at a Tigress class with Amy Ippoliti, and she had us partner up and tell each other our dreams. We then pledged to hold space for the other person. I still am holding space for my partner, Joyce, who wanted to progress with her art. This was 4 years ago.

Leave a comment below and share your dream. Then, read the other comments and send each person a blessing of beauty and belief. We can all support each other, one inspired smile at a time!