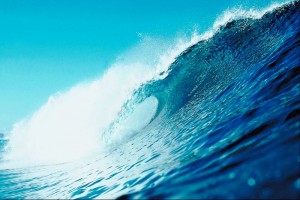 Isn't it amazing how many times life twists and turns and can knock us off our feet?
Yet there are ways to learn how to flow with the waves of life, so that you can go gracefully along for the ride, skillfully living with the changes that come.
This is what the philosophical approach of Anusara® yoga is about; when you learn to align with the current of grace, you tap into the awakening and freedom that people have been seeking throughout the ages.
Let's simplify the philosophy that really allows you to bring more ease and enjoyment into your life, shall we?
How Does Anusara Yoga's Philosophy Work?
First things first. This approach invites you to be open to the bigger energy that pulses and dances as everything. This feeling of connection to something bigger reminds you that you're not alone, that everything is interconnected, and then you can actually align with this bigger energy in a way that is life enhancing and empowering.
When you remember to be sensitive and spacious – to tune in to the pulsing Spirit of life, then you can make more skillful choices and experience more delight.
One of the most important things is to be open to what is before you. If your focus is narrow and you're stuck in yourself like a turtle in its shell, you can't see the opportunities that are there.
Even in the darkest hour there is a gift waiting to be recognized.
So the philosophy of Anusara yoga, called Shiva-Shakti Tantra, teaches us to look for the good and to find the beauty in everything. Because when you can identify the good in any situation, you can then choose it. That doesn't mean you ignore everything else or pretend that a challenge isn't there, but you can rise above difficulties so much more easily when you align with what is good and right for you.
Though I could write several volumes going further into this philosophy, this one concept is enough to make a big difference in life.
Open to feel the bigger energy.
Connect consciously through your intention of aligning with the flow of grace.
Expand your awareness and train yourself to look for what is good and beautiful.
Then CHOOSE that which is most life affirming – that which will bring the greatest amount of delight in the highest sense of the word.
Simplified even more:
Open. Align. Embrace. (Repeat.)
See the gift in each moment, be open to receive it, and then act upon it in the way that holds the most integrity and is aligned with your own truth.
Feel free to add your thoughts by leaving a comment below!