What is Yoga Mentoring?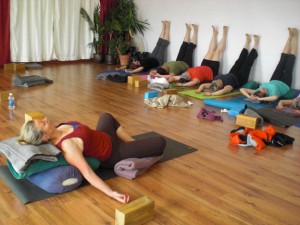 In my way of seeing it, yoga mentoring comes in many forms depending on the circumstances.
For instance, you might ask for mentoring as a yoga student, a yoga practitioner wanting to be a teacher, a yoga teacher in training or in the process of becoming certified, or a certified teacher looking to grow.
There are many stages along the path of practicing and teaching yoga. Mentoring is something that can be sought out whenever you yearn to grow with one-on-one training and guidance.
I have mentored many students who have become teachers or who came to me for further development in their teaching. What I am starting to do, and really enjoy, is acting as mentor and trainer to personally certify yoga teachers who have been students of mine. This one-on-one mentoring is something special and I'm glad to be exploring this avenue of serving as a teacher.
It's outside the box in today's world of yoga teacher training programs and courses, though most of these programs are excellent and have great benefits. So I'm in no way knocking anyone else's way of training teachers. This is simply what I'm doing right now, and this article examines my thoughts on this role I'm playing.
Through one-on-one mentoring I can not only teach the essential knowledge any yoga teacher would consider a necessary foundation, but I can cater to the individual student's specific needs of development. I can also draw upon experiences and trainings the individual has received elsewhere to enhance and integrate their existing skills.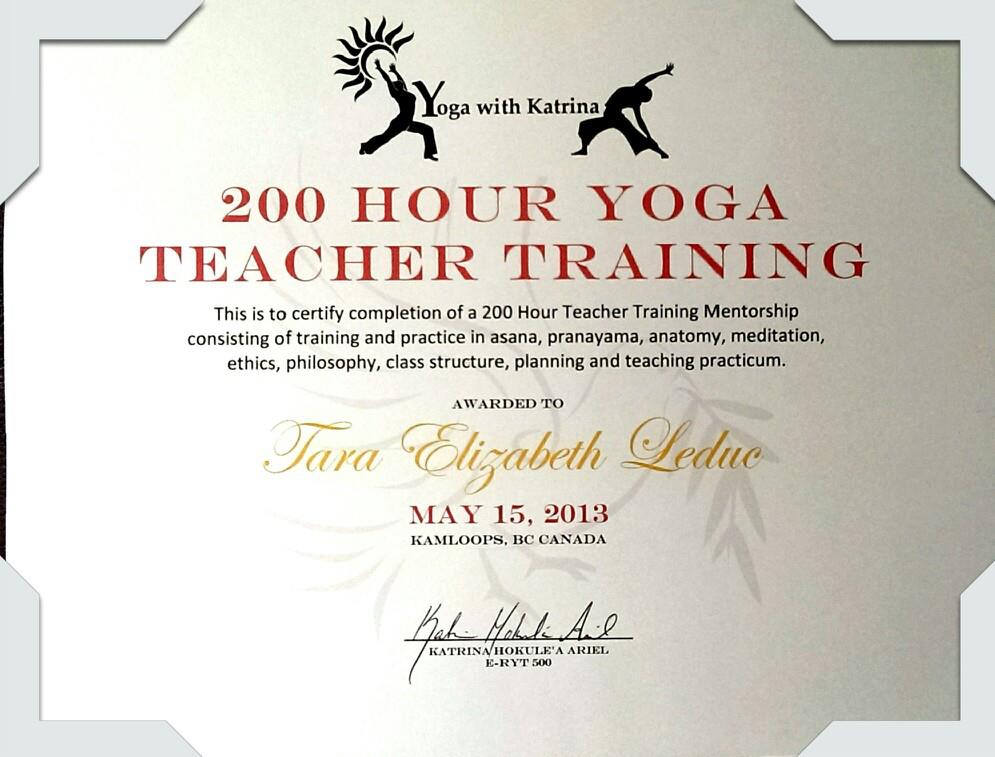 Personally, I started teaching before I took my first teacher training.
My yoga teacher was moving away, and she asked me to take over her classes because I had expressed interest in becoming a yoga teacher.
So I dove in headfirst. I learned a lot by studying one-on-one with her and doing a ton of reading, researching and self-study, but I learned the most by simply teaching.
When I mentor a student who aspires to become a yoga teacher, I am able to make the call and say:
"Yes, you're ready to teach. You have this many hours, you know all of this material from self-study and practice, time with myself, and all of these other experiences you've collected. Good job! Go get out there and learn from your own students now, and let's keep working together to continue your growth."
Now, to be clear, when I certify a teacher with a 200 hour mentorship they have studied at least 200 hours of yoga with me in person. But I take into consideration what they have learned from others as well.
For example, if you've taken an anatomy workshop with someone like Martin Kirk (who is way more knowledgeable in teaching that subject than myself), and you've gotten the accepted number of hours doing anatomy study, then I don't really need to teach you that subject, because you've already got it covered.
Another example: if you've studied pranayama with myself as well as with many other teachers, then great! All the better to look at all of your combined knowledge and experience.
I am also able to focus on a student's goals as far as positioning themselves in the best way to serve their desired target market. Besides taking a different approach in choosing what is appropriate for the class type, I can assist in business and marketing coaching, which is something I've studied extensively and have experience with in my own business.
And then there is the indirect method of teaching, which is simply spending time with someone.
For instance, I am mentoring Deandra, a friend and student of mine. When we were hiking the other day, as we've done many times together, she remarked on how much yoga philosophy she has learned from me simply by spending time casually in friendship.
That counts for a lot.
Though I consider each person to be on their own path, and am a guide to empower them and not a leader to tell them what to do (please don't call me guru), this method of teaching by sharing company is one that is as old as the first great yogis—where it is much more appropriate to use the term "guru."
How I Got to this Particular Here-and-Now:
When I taught my first yoga class, it felt like stepping into my own skin.
I knew I'd found my path, my passion, my purpose. I had a long way to go in developing the skill of teaching yoga, but I knew this is what I needed to be doing. This is what I'd been training for all my life. In a way, it's in my blood . . .
Both of my parents taught teachers and administrators in the field of education. They each worked as teachers and educational consultants on many levels nationally and internationally.
I knew at the start of my career that I would be well suited to be a yoga teacher trainer, partially due to learning from my parents, and that I'd find it fun and fulfilling.
Mom and Dad are also both published authors. As am I, though I've only published one book thus far, while my parents have published many.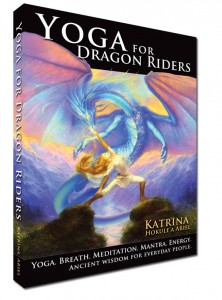 My book, Yoga for Dragon Riders, was written, compiled, edited and designed in 3 months and 3 days. And I wasn't even planning on writing it! I'm still surprised—in the best possible way—when I see my book and think of myself as an author!
The book contains most of the material you would expect to study as a serious practitioner of yoga or a yoga teacher trainee. It is catered to those who desire mastery in life, and realize that mastery is a continual personal process and evolution.
It's also a rather unconventional, wildly fun book that merges what we commonly think of as fantasy with reality. Yoga for Dragon Riders invites you to step past the limiting boundaries of common thought into a world of infinite possibility. It is an adventure in yoga, meditation, energy healing, inter-dimensional communication and personal empowerment.
If you're into Dragons, you'll definitely want to check it out.
After 7 years of teaching yoga, 12 years practicing, and spending a great deal of time and resources studying with some of the world's best teachers, I am starting to certify teachers via direct mentoring. I've got an E-RYT 500 in my pocket and an Anusara certificate in my filing cabinet that I earned by developing and refining my teaching to a very high level. I'm technically qualified and by all accounts ought to be passing on what I know.
But, me being me, I'm starting outside the box. Typical, really.
Though I will likely offer group trainings at some point, at the moment I'm doing personal mentoring for yoga teachers.
In fact, I just certified someone who has been a student of mine for 5 years and has become a good friend. She's going to be an excellent teacher and I'm excited to watch her grow into this role!
"But, wait. Aren't you supposed to go to school to get a 200 or 500 hour teacher training?"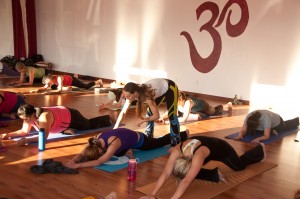 Well, you absolutely can do it that way, and that's a great way to do it. Many people do both group teacher trainings and personal mentoring.
Tara, who just earned her 200 hour certification through my mentorship, is also in the process of getting a 200 hour certification in a group program with Todd Inouye and other excellent teachers.
There are so many yoga teacher trainings offered right now that there is something for everyone. It's fantastic, really. I love that there are this many people drawn to the path of yoga so strongly!
And yet, as we speak of mentoring, I think it's important to remember the root of it: that yoga teachers have always evolved from the people who practiced sincerely and were devoted students of yoga.
Before there was such a thing as a formal yoga teacher training and certification, people would teach either because they were asked to step into that role by their own teacher, or simply because they felt the calling and chose to serve in that way.
By mentoring a student of mine I can support their growth—wherever they are in their practice—and give individual guidance as they navigate their personal path, purpose and service with yoga.
I'm happy that this is part of my dharma in life right now, and excited to see how it continues to develop!