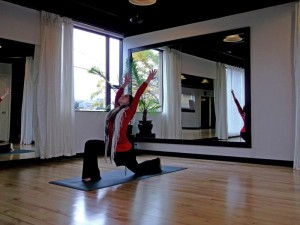 The last yoga class I taught at Let's Move Studio was all about being strong enough to flow with life, and trusting the Universe while knowing you're supported by inner and outer strength.
I did not know that would be the last class I would teach there. Perfect theme, really.
When I told Shalen, the owner of the studio, that the noise and distractions at the studio were conflicting with my teaching, and that I am moving my classes to St. Andrews to better serve my students, I got a big surprise.
I spoke from the heart, with the intent that the transition be smooth and easy for all involved, especially my clients. I did everything with integrity, honesty and respect to the best of my ability.
And her response was to request that I leave Let's Move. Immediately. No notice. Even though my students expected me to teach there on Monday.
I was shocked by the corporate, sterile feel of the conversation when my entire business is based around service and helping people. Especially when I have been teaching at that studio for so long.
This said, I know she is doing what she needs to do for herself, while I do what is best for myself and my classes. I also know all of it is unfolding perfectly. Shalen later came to me with a compromise in the best interests of the students, and I am sincerely grateful for this.
There are very good people at Let's Move Studio, and I wish them all the best.
Beginnings and Endings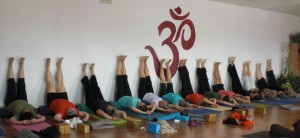 The first yoga class I ever taught was at Let's Move Studio seven years ago. Many of the students who were in that very first class were also in the last classes I taught there this week. Again, perfect.
In fact, many of my clients have been with me since Let's Move was located downtown. These clients, and so many others who have found my classes through the years, have become my friends.
I taught at that studio for 7 years, and have done much to support, grow, and help the business and community there. Though I am leaving I wish all of the teachers and the studio team the best of success. Every teacher and space is important, and Let's Move serves many people in wonderful ways.
To you, my friends and students, I want you to know that I left Let's Move Studio in response to your requests and my own knowing of what kind of space is best for the yoga I teach.
This wasn't a business decision on my part. I chose to switch locations because it was the right thing to do for my students.
It is my highest priority to provide you the most authentic, full spectrum practices.
And I can't do that when the noise from the gym downstairs is so loud that my voice is drowned out when I sing mantra in savasana, or subconsciously you're holding tension because the room is too cold, or 6 guys come up to use the bathrooms on the other side of a thin curtain, or there's a guy beating on a heavy bag downstairs while you're trying to meditate.
As I say this, I have absolutely nothing against the guys downstairs. I love that they give'er! It just doesn't quite work for me when I'm teaching on the floor above.
There is a certain challenge in finding peace and being able to focus within all of those elements, and yes, challenge is a part of life, but it is not the safe, comforting environment I want to create so that you can get the most of your practice. So I went seeking a more suitable option, especially after many people have voiced their concerns about the distractions.
St. Andrews on the Square is my favourite place to teach. It is a sanctuary at the heart of the city.
It's peaceful, absolutely beautiful, spacious, and has the most amazing acoustics for singing to you in savasana! Plus it's always nice to have more bathrooms so you don't have to wait.
Let's bring it back to what's really important here:
This is about yoga, not business. I really just want to teach exceptional yoga classes in an ideal space.
Though the transition was not what I had envisioned, it doesn't matter. It's done, and our new space is perfect! So, time to move on and get back to what it's all about.
Just yoga, you know?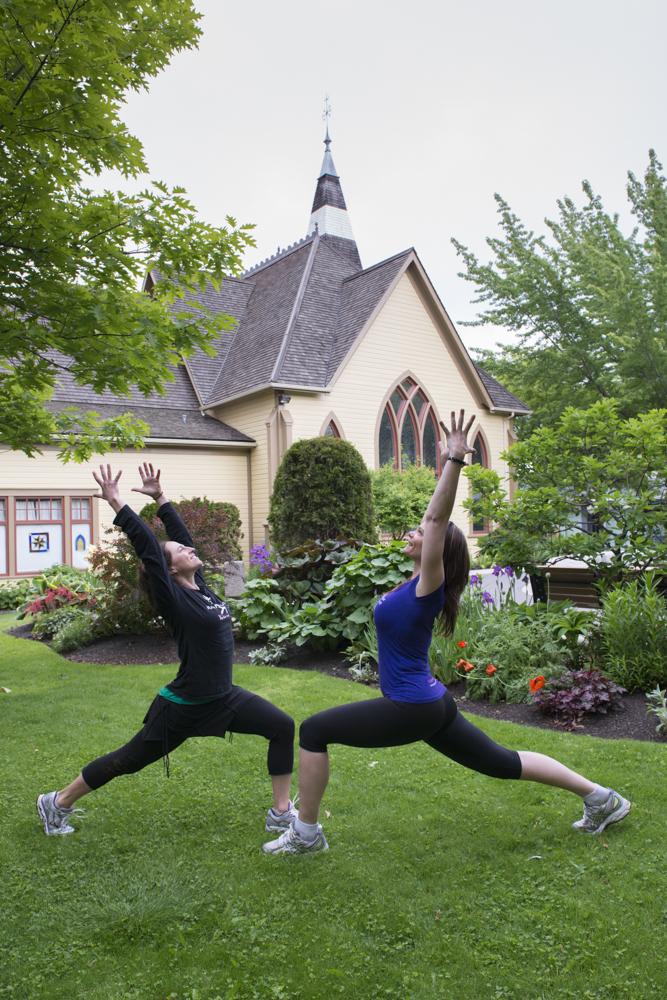 Honesty. Integrity. Intention from the Heart.
These three virtues, "Honesty, Integrity, and Intention from the Heart," are the guiding forces of my life.
And by following my heart I always arrive in the right place.
I am truly excited about creating a yoga sanctuary at St. Andrews on the Square!
It's perfect, and I know without a doubt that everything is happening in the best possible way, even if it's a bit of a shock and really fast.
When things need to happen, the Universe can make them happen NOW.
I'm okay with that.
There are beautiful new props ready to be enjoyed, including bolsters with organic covers.
I think everyone who comes to class in this new space is going to feel a tremendous difference in the energy of the room, which will translate into a more meaningful practice, whether it's a playful Align and Flow class or peaceful Restorative Yoga.
My intention with the space and the investment I've made in the props is this:
Teach authentic, meaningful yoga in an ideal environment.
Balance the benefits of physical practice and asana with those of meditation, pranayama (breathing exercises), and holistic wellbeing.
Collaborate with talented independent instructors wanting to share their skills and heart in playful, peaceful, empowering service.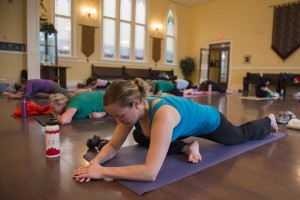 This will truly be a sanctuary of the heart.
And we'll have a grand opening night on June 20th, Summer Solstice. I'll let you know more about it soon, but expect a night of song and celebration (this will also coincide with the release of my new Yoga Music Album titled "Gratitude").
In closing, I'd like to say this:
It's all good. I am so completely flowing with things right now because everything up until this point has given me a foundation of both strength and the ability to surrender and trust.
And, most importantly, I feel so very supported. The genuine caring that has been shown to me from my friends and students (you know who you are!) goes right to my heart.
Thank you. I love you.
And it's time for a fresh start!
Please click here for my updated Kamloops yoga class schedule, location details, and pricing.
Om Gam Ganapataye Namaha

Om Gam Ganapataye Namaha

Om Gam Ganapataye Namaha

This little prayer to Ganesh is all about new beginnings and having the strength and wisdom to overcome any obstacles that arise on the way.