"May the force be with you."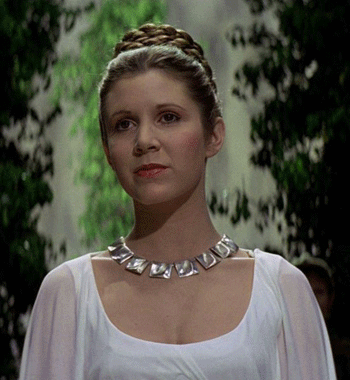 I always wanted to be Princess Leia when I was little.
Her character is courageous, strong, beautiful, capable, and totally dedicated to saving the universe from evil forces. I was very drawn to the idea of fearlessly living a life devoted to saving the world. I also was intrigued by the idea of a mysterious force that provided powers to those trained in its ways.
In yoga, there are stories of superpowers attained by master yogis. And yet, I don't think you need to master yoga to benefit from its gifts.
Simply being able to create inner peace, find freedom in your body and mind, be in the moment, and remember to take a deep breath when life is challenging are superpowers as far as I'm concerned.
But there is a mysterious energy that yoga helps us discover. It has always been there, but we sometimes forget to notice it until yoga or nature or something else calls us to wake up and be present.
You can call it "The Force" or "The Universe" or "God" or "Source Energy" or whatever you like. You might feel it in meditation or in the space between your breath. It might be strong when you're in a particularly challenging pose, or when you simply take time to pause and feel.
For me, one of the most powerful ways I tap into this energy that weaves all of life together is when I am in nature.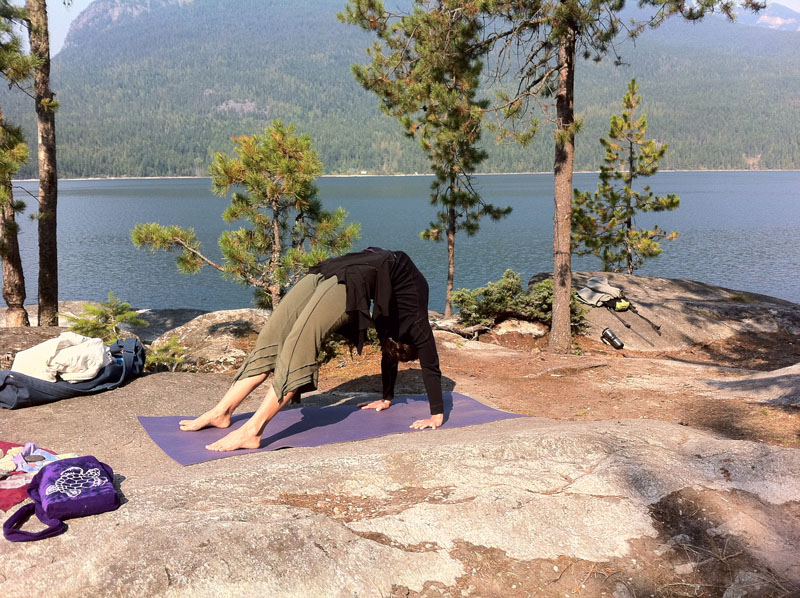 I love looking at the beauty of nature upside down!
I just returned from a trip to the Kootenay Mountain region of my home province, British Columbia. It was beautiful, breathtaking, inspiring, and such a welcome opportunity to simplify life by being in the moment.
When I am in nature, I come home to myself.
The trees remind me to be still and breathe.
The lakes and creeks and rivers remind me to flow and that the depth of my potential is limitless.
The sky reminds me that the truth of who I am is vast, and to simply be open to what is.
The birds and chipmunks remind me to laugh.
The earth reminds me to be.
Even in the city, nature calls to us. The sky is still there. The flowers and trees just waiting for you to notice them and listen to their wisdom.
The Force, the energy that is life, makes anything possible. Tapping into it and being with it in everyday life is what yoga is all about.
When you're on your mat, you get to cultivate courage and strength, beauty and peace. When you find the flow of your breath, you connect with the source of superpowers.
This is so liberating! And I am so glad to share it with you.
"Look deep into nature, and then you will understand everything better."

~ Albert Einstein

"I thank you God for this most amazing day, for the leaping greenly spirits of trees, and for the blue dream of sky and for everything which is natural, which is infinite, which is yes."

~ e. e. cummings