As you read this, I invite you to sit up tall and take a deep breath.
And then, another deep breath. Feel your perspective expand, and your body come alive!
Because your breath carries prana, the vital essence of life, and because it also brings fresh nutrients in and carries stale air and toxins out, these deep breaths not only feel good, but are incredibly healing.
Which is part of the reason yoga is so deliciously wonderful!
We all want to be healthy and feel good. For me, yoga is the most powerful method to do so.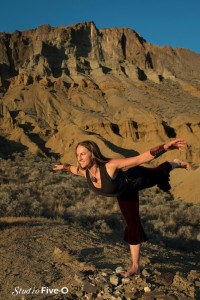 When you come to your yoga mat, you take time for yourself.
You enter into a practice that detoxifies and melts away stress, while renewing the health of your entire body on a cellular level.
And you not only renew your physical body as you practice, but yoga goes further and helps you renew your outlook on life so that you can flow with the changes and feel energized and alive!
Each breath is an invitation to renew yourself.
In each moment you can find a fresh view of life!
To me, every yoga practice is playful and restful, challenging and nurturing. These elements show up in different ways depending on what is most appropriate for you.
Yoga invites you to empower yourself with strength and surrender, guided by each inhale and exhale. Every time you practice you are providing yourself with a deeply satisfying experience.
May it bring a fresh perspective to your thoughts, a rejuvenated feel to your body, and a sense of clarity and well-being to every aspect of your life.
See you in class!