In this episode of Yoga Radio with Katrina Ariel: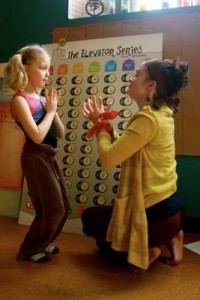 Do you have little ones, or children of any age?
Growing up has its challenges, including wild hormones and emotions, pressure from school and social circles, and physical changes.
Kids of all ages are finding yoga to be immensely helpful. In fact, there are studies with children who have been labeled ADHD showing that yoga improves their ability to focus and harness their own emotions in positive ways, and helps them perform better in school.
In this show I'll be speaking with author Maryellen Murphy Ruggiero, author of The Little Lotus Learns About Wellness, and Grounded Yoga teacher and co-founder Cheryl Crawford. Listen in and learn how yoga can be an empowering practice for all ages!
Click below to listen to the show. Feel free to share. 😉
Yoga Radio: Yoga for Kids of All Ages!
Recorded LIVE on April 19, 2012
Guest Bios: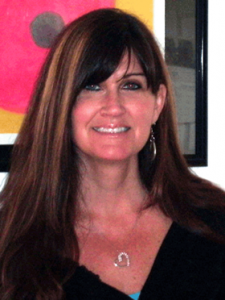 Maryellen Murphy Ruggiero is the author and illustrator of The Little Lotus Learns About Wellness. She received her B.A. in Wellness and the Healing Arts from Lesley University in Cambridge, Massachusetts and is passionate about yoga, the arts and the benefits of a holistic lifestyle.
She currently lives in Massachusetts with her husband, son, and the family dog, Lola.
A portion of all proceeds from The Little Lotus Learns About Wellness will be donated to TargetCancer, which funds research into rare and lesser known cancers.
Click to learn more about Maryellen and The Little Lotus Learns About Wellness book at www.HipHealthyAndHolistic.com.
Cheryl Crawford, mother of triplets and Certified Yoga Teacher, is the co-grounder of Grounded Yoga. She's been teaching her whole life. First to her stuffed animals and to her younger brother (when he sat still) and then in later years to the children of Atlanta in Fulton County Public Schools where she worked as an Elementary School Teacher and Curriculum Coordinator.
Cheryl began her yoga journey soon after her three daughters were born, and as her practice evolved, it became clear to her that she had to blend and balance her new dedication to yoga with her lifelong passion for teaching. She is committed to sharing her experience of artfully finding the balance between serious alignment and playful expansion. Cheryl listens to the wisdom of the children and teaches from her highest self.
Learn more about Cheryl and Grounded Yoga at www.GoGrounded.com.
Delight the child within and take an adventure in Yoga for Dragon Riders. Click here to explore the website where you can download the first 2 chapters of my book, and get 2 free yoga practice videos. 🙂