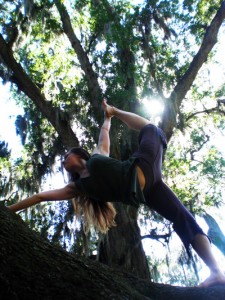 Sunshine Sunday Yoga is one of Kamloops' favorite ways to de-stress and bliss out. It's open to all levels, from beginners to advanced yogis, and everyone who has come to these special sessions raves about how much they love them.
Next Sunshine Sunday Yoga in Kamloops:
Date: Sunday, May 16
Time: 9-11:30am
Location: Let's Move Studio – 925 McGill Place, Kamloops
$30 Investment in Bliss ($5 off if you bring a friend)
ALL Levels are welcome. You can pre-register or drop-in.
What is it? Sunshine Sundays are a full spectrum yoga practice.
You get an hour and a half of playful, enlivening yoga, then 60 minutes of sweet restorative yoga and some meditation.
If you're thiking "I don't know if I can do that much yoga," take a deep breath and don't worry about it. You can. It's not a 2.5 hour advanced practice. This yoga is beautifully balanced between effort and surrender, and you'll feel so incredible you'll find yourself floating home.