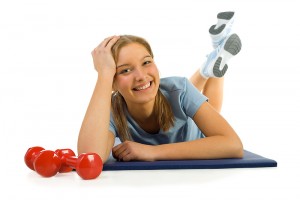 Wow! I'm not the only one excited for the upcoming Yoga Fitness Boot Camp in Kamloops.
There was a great response to the free draw of one week of boot camp – thanks so much if you participated.
The winner of the draw is Sandi Ceccon!
Congratulations, Sandi! We'll see you at camp.
Boot Camp Registration is up and OPEN. There are limited spots available, so be sure to register in order to secure your place.
Yoga and Fitness in the Beauty of the Kamloops Morning
If you've ever been up to Let's Move Studio early in the morning, you know the sight is spectacular. You get a sweeping view of the valley, and the morning light comes in all its colors.
Being outside to welcome the morning with fresh air and exercise is by far my favorite way to wake up.
I won't pretend it's always easy to get out of bed, but I'm always glad I did, because you feel SO ALIVE! It's fully worth the effort it takes to get going in the early hours.
In addition to the feeling of accomplishment and vitality you get from participating in a boot camp like this, one of the biggest benefits is the sheer energy and strength you gain. When you dedicate yourself to working out in a way that is efficient and challenging, your body changes. You become more toned and lean. And your strength increases every day!
All that strength and energy also helps your yoga practice. Because your body is more capable of accessing the alignment and full expression of the pose when your muscles are conditioned.
And it's FUN to discover some of the more playful and challenging poses of yoga!
In the yoga portion of the boot camp, we'll focus on foundational yoga postures that balance strength with opening key areas of the body that we work out in the fitness portion. For example, if you're doing lunges and squats in your workout, you want to balance that with stretching the quads, hamstrings, and hip flexors.
With the fitness and yoga aspects to the boot camp, your body can develop definition and power in a way that avoids the tight, restricted feeling that can come with a lot of exercise programs.
To find out more about the boot camp, please visit the Kamloops Fitness Boot Camp page.
Hope to see you there!