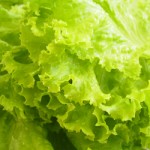 Green smoothies are one of the very best choices you can make for a healthy diet. They're growing in popularity faster than people can tweet about them, and I wouldn't miss my morning green smoothie because of how much my body loves it.
"You want me to drink kale?" This is what goes through some people's mind the first time they're introduced to green smoothies. You know the face children make when they don't want to eat something? I've watched that look come across the faces of people before they try it.
But then they give it a shot, and lo and behold, it tastes good! Better yet, it FEELS great! Your body says, "Oh yeah, that's what I want."
Why is that? Well, green leafy veggies are one of the most healing foods nature provides. They lower the acidity in the body and help your system restore balance with that all powerful substance: chlorophyll.
Plus they're loaded with vitamins, minerals, antioxidants and more.
Green Smoothie Healing
To me, drinking a green smoothie is part of my yoga practice because it is a kindness to my body. It gives me what I need to perform at my highest level – and not just physically. When your body is in a healthy state, your mental and emotional capacities are also more balanced as they are inseparable.
When you give your body this kind of nutrition, it supports the systems of your body to do their thing more efficiently and easily. I believe my immune system has been far stronger since I started drinking green smoothies last summer.
I mean, think about it; would your body prefer you start off the day with spinach, banana, kiwi, and blueberries rather of some processed cereal and milk or toast and jam?
You can have second breakfast if you want, so you don't have to cut it out completely, but drinking a green smoothie first sets up a healthy day in a big way!
One of the reasons green smoothies are so healing is because they're blended up. When you liquefy the greens, it gives them far more bioavailability because the cell walls are broken and your body doesn't have to work nearly as hard to assimilate the nutrients.
GREEN SMOOTHIE TIP: These tasty smoothies are a lot more enjoyable, and the goodness in them is more easily assimilated when you use a top quality blender, such as a Vita Mix. The result is a smoother drink (no chewing bits of kale that didn't get blended), plus you'll find that having a powerful blender is so helpful in the kitchen that you'll wonder how you did without it before!
I start out every day with a green smoothie. They're tasty, satisfying and by far one of the best possible foods you can give your body!
This video is actually how I learned to make Green Smoothies:

Check this link for Green Smoothie Recipes and How To Make Green Smoothies.
Do you drink green smoothies? If not, please share why. If so, what do you think about them and what is one of your favorite recipes?