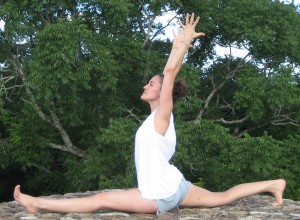 In this episode of Yoga Radio with Katrina Ariel:
Creativity is an essential and natural part of being human, yet for many people it is something that has been repressed or pushed aside. For others, art in any form, including writing, is an aspect of life that evokes passion and helps them process change.
This conversation with Susanna Harwood Rubin is touching, full of beauty, and addresses how each of us can bridge the world of yoga with creativity. Indeed, yoga is an invitation to creative expression.
In one of my favorite parts of the interview Susanna describes traveling to India with her teacher, Douglas Brooks. There is much to learn here, and many places to find delight!
Click below to listen to the show. Feel free to share! 😉
Yoga Radio: Cultivating Creativity with Susanna Harwood Rubin
Recorded on April 17, 2012.
Guest Bio: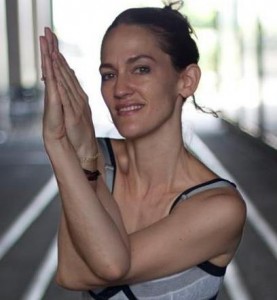 As a visual artist, writer, and recently resigned Certified Anusara Yoga teacher, Susanna infuses her classes with creativity, interweaving myth, poetry and philosophy to offer students an experience of intensity and grace. She has spent the past decade studying Rajanaka Tantra with Dr. Douglas Brooks, traveling regularly with him to South India. She is based at NYC's Virayoga and is a founding member of Yoga Coalition.
Susanna has exhibited internationally, and spent years lecturing and writing for MoMA, including co-authoring "Looking at Matisse and Picasso." She now takes delight in distilling complex yogic concepts into clear and vivid language so that her students can readily access their inner beauty. She writes for Elephant Journal, Origin Magazine, Social Workout, and teaches Writing Your Practice through the Yoga Teacher Telesummit. She has been profiled by FIT YOGA magazine, YogaSleuth, YogaCityNYC, and is 1 of 100 "inspirational women leaders" featured on ClaudiaChan.com.
Check out this blog to find out more about Susanna Harwood Rubin and her upcoming retreat.
I also highly encourage you to watch the video here of Susanna introducing her Telesummit class, Writing Your Practice.
This is my artistic offering to you and your yoga practice: Yoga for Dragon Riders. It truly is a call to creatively BE who you are. Click to visit the website, learn more about the book, download the first 2 chapters and get free yoga videos. 🙂