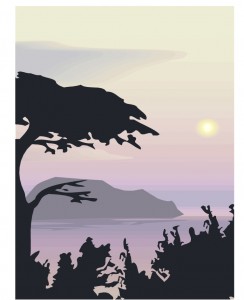 This is another one of my late night inspirations, where the words come without thought and ask to be written…
Wrapped in Blankets of Bliss
True contentment is not the elusive hiding thing it is made out to be.

On the contrary, it awaits, open armed and patient

For your awareness of its company.

To experience this companion, comfort embodied in ease,

Simply enter the present moment fully.

Saturate your senses with the Now;

Enrich this living life with your focus and acceptance of what Is.

Be swept up in the act of

Being.

Here you will find that the breath itself is made of waves of peace

Woven with the light of joy and loving songs of truth.

Give yourself over to it.

Surrender all struggles to the wisdom and Grace of that which breathes you.

Realize, here in the fathomless Ocean of Beauty and Being

That, beneath layers of other feelings and holding on,

You were content all along.
Om Shri Ram Jai Ram
Om Namah Shakti Ma
Feel free to comment if you're so inspired. 🙂