Oh, I get so excited about creative projects. Lately, I've been doing lots of writing, and have wanted a site to focus more specifically on my work as an author and musician.
Now, there's another blog for you to enjoy. This one is more personal, though it still has a professional flair.
I give you www.KatrinaAriel.com.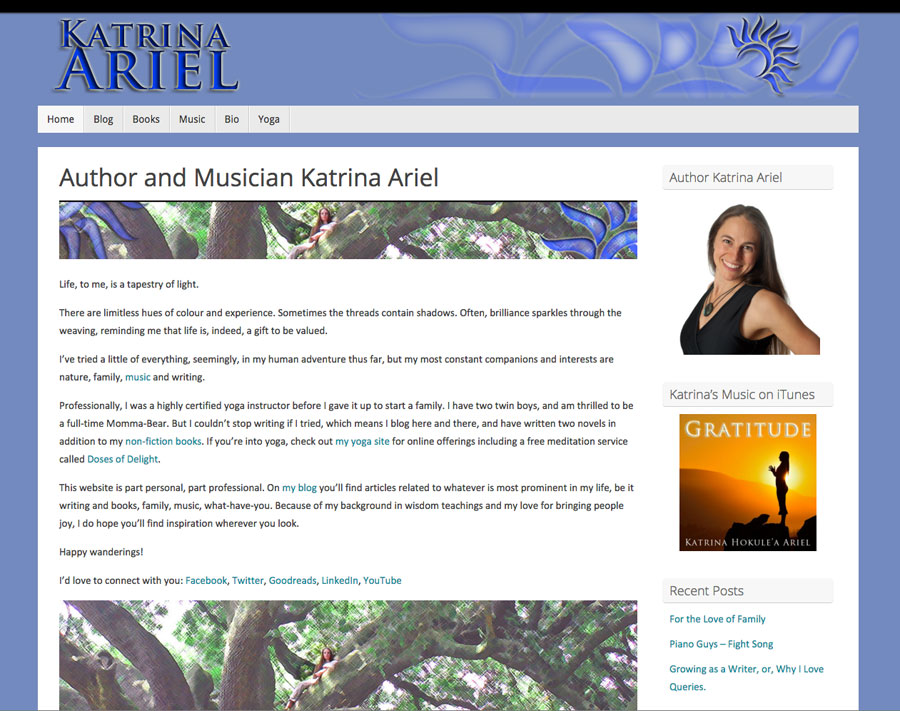 The blog categories, so far, are: Writing, Music, and Family.
Read More "Check Out My New Digs – KatrinaAriel.com"