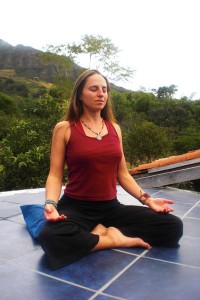 What is it that you need to juice up your practice?
Do you crave guidance on the mat?
Music that makes your heart soar?
Meditations to keep you sane in a wild world?
I am honored to be able to share my talents and experience as a teacher with you by providing audio, online videos, and DVDs so you can benefit from these skills even if you are not able to come to my classes.
Please click on the following links to read more about each yoga offering:
By offering everything I do, I invite you to inspire yourself.
May your practice, whatever that looks like, bring you great contentment and joy.