Thanks very much for looking into this project. I respect your time, skills and effort in helping me find the perfect logo to represent my contribution to the lives of others.
Here are some logos I like and what I like about them…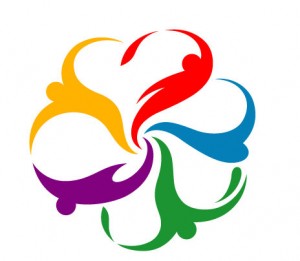 Above: I like the use of color and shape to create another shape (flower of people). Clean, graceful lines. I also like that the red and yellow part create a heart shape that is subtle but still there. Something like this with the Om symbol would be one idea I like for my logo.

Firefox logo: I like the use of color (not just orange and blue, but gold and deeper blue). Also, it has depth and a sense of completeness in that it all wraps up into a sphere/circle shape.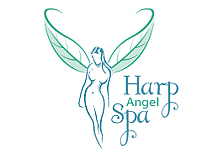 Above: Graceful lines, earthy, yet still clean. Very feminine.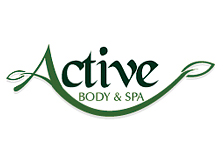 Above: Earthy, graceful, clean lines.

This is the working logo until I get a new one. Not sure I'm sold on the font or design, but like the combo of some pink with blue, and how the "Kamloops" and "for Women" is separate and not as prominent as the "Yoga Fitness Boot Camp". I'm not set on the color combo either. Just wanted to include this so you could see the balance of the words, and how the main part stands out more.
NOTE: Too much pink and blue together feels like a baby blanket. Try adding green instead of blue, or making the pink just for accent.
These three are different variations of the OM symbol. It would be great to use this symbol somehow in the logo, perhaps making it out of the shapes of strong women? Or having the dot at the top be a sun?
General note: I am not set on any particular idea, however the top logo shown on this page is the closest to what I have in mind, combined with the shape of the OM. That said, I'm open to other images and ideas as long as they are clean, graceful, effective, and reflect the heart of the program I'm offering, which is a fun way of transforming the body while honoring the sacred within.
I appreciate your creativity and the thought that you put into your work. Thank you for participating in this contest. I'm excited to see what you come up with. 🙂