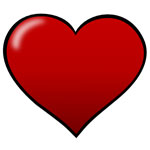 The devastation Haiti has experienced, this latest time with a massive earthquake, moves the heart to want to contribute something, anything, to help. It is this response of deep caring and compassion that makes us human.
Because it is the poorest country in the Western Hemisphere, and doesn't have the kind of infrastructure necessary to deal with what has happened, monetary donations are very needed.
However, money isn't the only thing you can send them. Blessings, prayers, and healing light are incredibly powerful and can do so much to shift the energy of that part of the earth into harmony.
Below this short video is a simple meditation you can do to shine light and love into the heart of Haiti.

Meditation for Haiti
Sit beautifully and be centered in yourself.
Turn to the healing pulsation of your breath.
Ask the limitless light within your heart to expand and illumine your entire being.
Now, connect down into the core of the earth, sending a grounding cord down from your root chakra.
See a beautiful ball of luminous light in the heart of the earth and bring it back up your grounding cord into your own core, and up through the crown of your head into the stars.
Feel yourself grow even more bright and know that you are fully centered in yourself.
Now, in your mind's eye and in your heart, imagine Haiti totally cocooned in this beautiful light.
Send radiant peace, healing, and fathomless love to the part of the earth that is Haiti.
Send courage, peace, love, and healing, to all the people who live in Haiti, and to all those who are contributing to their recovery.
May all those who transitioned from this world into the next be at peace and be blessed on the next part of their journey.
May the earth be healed and be in harmony.
May Haiti be fully illuminated with the light and love of healing.
And so it is.
Thank you for your focus and your continued intent that Haiti be healed.
You are invited to post a comment below if you'd like to share your experience with this meditation.