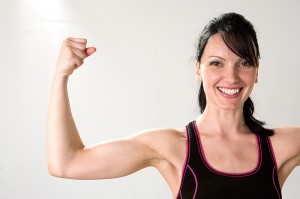 Wow! Apparently I'm not the only one who wants to bring some meaning into working out. Today was the first day of the Kamloops Yoga Fitness Boot Camp for Women, and it was a blast!
Thirty women came out in full force, ready to greet the morning as the empowered Goddesses they are. One creative soul who didn't have weights picked up a couple of good sized rocks and used those. There was laughter and encouragement. And everyone worked so hard! It was a truly excellent start to a very special program.
Here's what one participant said came to mind as I was singing to everyone at the very end as they lay in shavasana:
"Katrina breathes the sacred into a ROCKIN' workout!"
And all I have to say is that I am grateful and honored to be able to share this gift. I can't wait to see how it grows and blooms into the transformational power it is becoming. Yeah yoga boot camp! 🙂
To find out more about this amazing program, check out the Kamloops Yoga Fitness Boot Camp page.