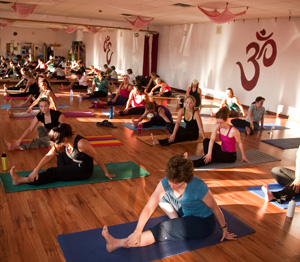 By being my student, you not only give me a chance to share my skills and my interests with you, but you also encourage me to deepen my own wisdom.
Thank you. Each of you.
This is for you.
Kamloops Yoga Student Spotlight
(Cue announcer voice.)
And now, Ladies and Gentlemen, there are a few select students I want to shine the spotlight on for a moment of recognition and gratitude. Though I can not name you all, let the celebration of Charlotte, Jo-Anne, Elizabeth, and Brenda be a representation of my celebration of everyone.
(Normal voice may now resume. In case you were wondering.)
These women have been with me from my very first yoga class where they and the other ten students actually gave me a most touching surprise applause at the end! What a welcome as a first time teacher! They have supported my growth, personally and professionally, and cheered me on the whole way.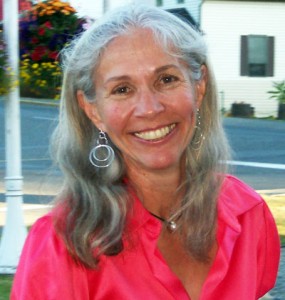 Let me introduce Charlotte. She's fire and laughter, nearer 60 than 50, and legendary in my Yoga Boot Camp. By the time I say "Go for a lap" she's gone, and pretty hard to catch. I want to be like her when I have silver in my hair – that's shiny silver for FAST, y'all.
Charlotte has a beautiful yoga practice, a contagous and sometimes mischevious smile, and a heart of gold. Charlotte, you rock my world and are an inspiration to many!
Jo-Anne is the embodiment of elegant. She makes me aspire to grace and humility.  The water element – flowing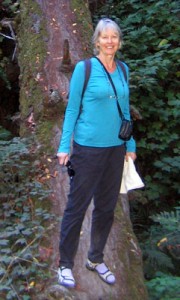 with life.
She even opened her house to me, my boyfriend, and our kitty for a few nights after our place had caught on fire a couple years back (as did another of my incredible students). So let's add generosity on to that. Thank you, Jo-Anne, for your beauty and presence.
Elizabeth is the elements of air and earth in a petite package (though I'd say there's some fire there too). When she's in town she's beautifully consistent in coming to class, then she's off sailing or otherwise exploring, then suddenly back again. (It's always such a nice surprise when a student I haven't seen for a while comes back through the door.)
I really appreciate Elizabeth's honesty, both with herself by really listening to her body and so skillfully practicing what's right for her, and also with me as a skillful student. A quality I admire.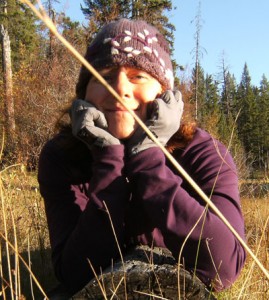 Ah, Brenda. Bright eyes and enthusiasm. She sails her very own sailboat (sometimes by herself), rides a motorcycle (I've actually been on it), and is a Super Mom of extraordinary capacity (I have a few of those in my classes.) She's been in every one of my boot camps this year, and is so much fun to have around.
In fact today for costume day in camp, she came in wings, purple and black striped stockings under her pants, sparkly gloves and a wicked (as in cool) witch hat. And a purple sash around her hips. I was in a pink fun fur cat hat and a tutu. We got to giggle at each other while we played games of core-strengthening and arm-and-butt-toning. What style, I tell you!
These women's energy is a blessing in Yoga Boot Camp and yoga class, often in the same day!
To all of you, each of my students who are also my teachers, thank you.
Student Appreciation Is On!
In celebration of my Super Students, I'm drawing a prize for both boot camp and yoga class each week. Read about the prizes (like massages, pedicures, and meals at local restaurants) as well as the winners on the Kamloops Super Student Yoga blog posts.
There is also a Grand Prize for the Yoga Fitness Boot Camp, a free Food Bank Fundraiser Boot Camp class, and I'm bringing back the Sunshine Sundays!
Check out my schedule on my Kamloops Yoga Class and Event page. All kinds of goodness!
And yes, of course, I'll sing to you too.

Big love,
Katrina