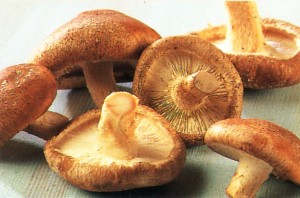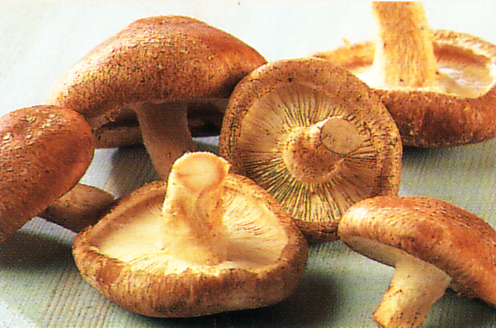 It's always so delightful to find a new recipe for enjoying salad, especially one that includes the medicinal benefits of shiitake mushrooms!
Shiitake mushrooms are considered one of the most important mushrooms in the East, and are used to boost the immune system and support healing for many conditions.
I get mine from Michael's Mushrooms at the Kamloops Farmer's Market, and they are so fresh and delicious!
For many people, the idea of a bunch of lettuce isn't the most exciting thing in the world, but there are ways to make salad absolutely scrumptious!
In fact, many (possibly most) of my meals at home are different variations of salad. Salad wrap, veggie sandwich, rice or quinoa salad, etc. It's easy, it's quick, and SO nutritious.
So here's my latest creation:
Farmer's Market Salad with Shiitake Mushrooms
Feeds 2-4 people. Approximately 15 minutes to prepare.
Salad Ingredients:
1 head fresh lettuce
1/2 fresh cucumber
feel free to add tomato or other veggies if you're inspired, but keep it simple
Adzuki bean sprouts (or any other sprouts)
Top with dulse flakes, nutritional yeast, fresh ground pepper, and a squeeze of lemon, and/or any fresh spices you have in your garden (thyme, basil, chives, etc.)
Shiitake Goodness Ingredients:
1 Yellow Onion
4 Cloves garlic (or use a handful of fresh garlic scapes if in season – these are the tops of the garlic)
1/4 lb Shiitake mushrooms
2 tbsp each of the following for marinating:

Extra Virgin Olive Oil
Balsamic Vinegar
Tamari
Maple Syrup or the juice of 1/2 a fresh orange

1 tsp Coconut oil
Preparation:
Wash and chop up your mushrooms, then marinate in a small bowl with the olive oil, balsamic, tamari and Maple Syrup. Then, preheat a wok or pan to low-medium while you chop up the onion. Use the coconut oil to sauté the onion – coconut oil doesn't go bad at high heat, so I do nearly all my cooking with this healthy oil. When you have put the onion in the pan, chop up your garlic or garlic scapes and then add those to the pan.
While your onion and garlic mixture is caramelizing, wash your lettuce and salad ingredients, and chop those up while stirring the mixture occasionally. When the onions have started to turn transparent and are getting a bit of the yellow caramelized goodness showing, add your shiitakes and their juicy marinade to the onions.
The mushrooms won't need long to cook, maybe 5 minutes or so. Use this time to get the salad divied up into bowls, top with spices (if you have fresh spices in your garden like thyme or basil, add those too!)
When the mushroom mix is ready, pile it on top of the salad and serve immediately.
Remember to bless your food before you eat it, and take a moment to be grateful for all that allowed the food to come to your plate.
NOTE: If you live in Kamloops, go to the Farmer's Market to get the freshest, most nutritious ingredients. Get your lettuce from Mendel and Paula – Mendel talks to his lettuce, and they grow happily with all the attention. AND, definitely get your mushrooms from Michael. He cultivates his own mushrooms, so they are FAR fresher than the store, plus he's an excellent guy with lots of great information. If he doesn't have shiitake, get portabello and substitute those for this recipe.
The Kamloops downtown Farmer's Market runs Sat. from 8-12, and Weds from 8-2.
If you have comments or suggestions for this recipe, please leave a comment below!