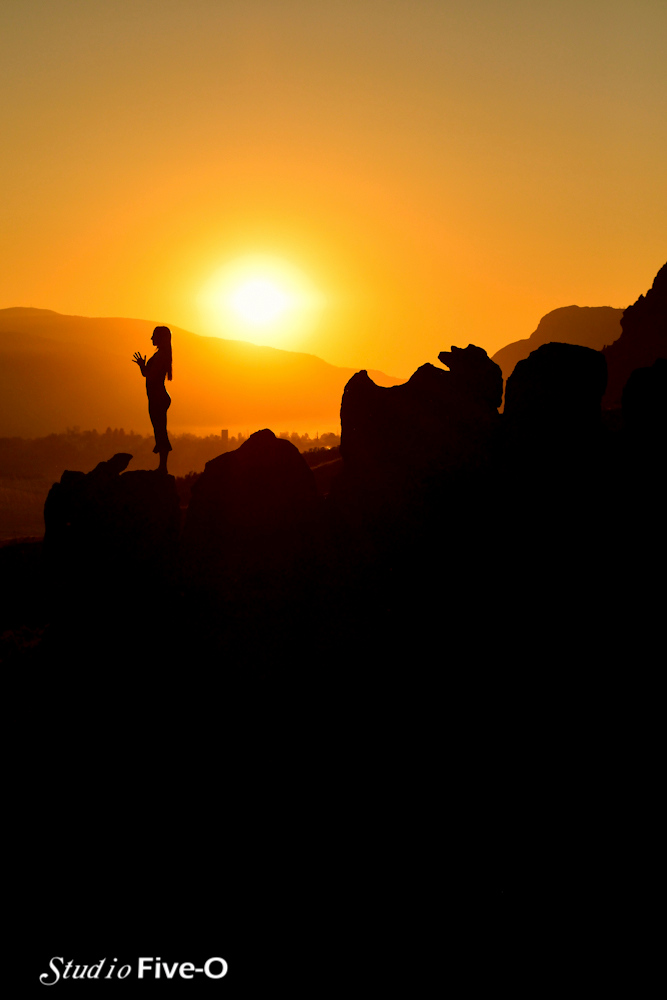 Our first session of Evening Yoga and Meditation classes have been so successful that they're continuing. YAY!!!!
"Seva Soul Sessions"
Yoga and Meditation Classes at St. Andrews (Downtown Kamloops)
What you'll experience:
A yoga practice designed to stretch out the tightness and release the stress of your day and week.
Each class will include a 15 – 20 minute guided group meditation with focuses such as Inner Peace, World Peace, Personal Healing, World Healing, Loving-Kindness, and more!
Both the yoga and meditation will help you feel a sense of wellbeing. Calm. Centered. Peaceful.
I will sing to you. (More on that below.)
ALL LEVELS are welcome. You can choose gentle modifications or intermediate variations as you wish. This isn't a power class—it's a perfect balance of strength, stretching, softness and surrender.



This is an exceptional opportunity to create a consistent yoga and meditation practice, with the countless benefits this brings to your life.

Details:

Next session is 6 weeks, Mar. 18 – Apr. 24 (and yes there WILL be class on Monday, April 1st). 
Mondays 6:00 – 7:15 PM
Wednesdays 5:15 – 6:30 PM (Please note there will be no class on Weds, April 17th)
Location is St. Andrews on the Square (2nd and Seymour, downtown)
All levels, women, men, and interested children welcome (kids must be able/willing to sit for 15-20 minutes quietly)

Evening Yoga and Meditation 6 Week Session and Drop-in Pricing:

Two classes per week at $10/per class = $110 ($123.20 with HST)
One class per week at $13/per class = $78 ($87.36 with HST)
DROP-INS WELCOME at $15 cash per class
If you know you'll be away for a week, register and then email me for a pro-rated session price!

Thank you to all who pre-register for class. Your commitment makes it possible for me to hold these classes!
What does Seva mean?
The Sanskrit word seva means "selfless service." And this fits well because we'll be focusing not only on personal peace and healing during meditation, but also sending that high vibration out to the planet. This will be a beautiful feeling, and could be your favourite part of class! It always feels amazing to charge up with light and then watch it ripple out. It's a very real way to influence the world and make it a better place.
If you've never done group meditation before, you're in for a treat! You may have heard of some of the studies done on group meditation and its abilities to lower levels of violence, enhance healing, and bring about significant change with a focused intent.
This service, or seva, also comes in here:
90% of the proceeds from these classes will go directly to fund recording my voice and yoga music.
I've been asked to record an album of my singing for years. So now I'm making it happen. I've been in the recording studio and it's coming along beautifully!
One of the things that had been blocking me from recording for so long is the factor of price. It costs quite a bit to record professionally, and I won't do it any other way.
Even if you're not excited about me recording an album, you still get to enjoy the singing in each class. In fact, you'll get to preview the songs that go on the album! I'll sing you one each time you take a deep breath and settle into Savasana.
And there's a video below of one of the songs… But first, more about how these classes are dedicated to service:
10% of the proceeds go to charities that work to protect and preserve the diversity of nature.
There are many organizations working very hard to protect nature: trees, animals, rivers, lakes, biodiversity, whales, elephants, wolves, etc.
They're all underfunded.
So, I'll be routing 10% of the profits from our "Seva Soul Sessions" to help these hard working, big-hearted people save the world.
You can feel good about that!
Growing Our Group and Accountability
Here's the deal: I show up for you—please show up for me.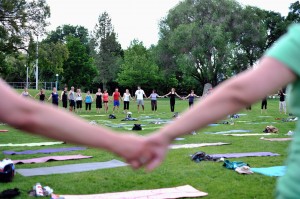 We show up for each other, and for something that is super meaningful—a personal practice that makes the world a better place.
Please dedicate yourself as much as realistically possible to come to every class. If life gets in the way occasionally, it's okay. It happens. I won't be mad or anything. 🙂
But do realize that the more consistent you are with your yoga practice, the more you benefit. And the more consistent you are with your meditation practice, the more you'll enjoy it and you'll be helping the planet find harmony.
Okay, that said, here's some really good news:
Because each person in the group magnifies the energies and impact of our meditation many times over, and there is lots of space in our beautiful location, the more the merrier!
So please, invite your friends and family! 
Call them, email them, Facebook them, share this blog post with them—give them a big hug and tell them you'd love to have them join you for these classes. It will be wonderful to share this experience with the people who make your life more joyful.
And now, a gift:
Om Namah Shiva Shakti Mantra Video
This song came to me in a meditation. It calls to different aspects of the Divine (all of which can be found in you, in nature, and in all others!)
I'm looking forward to doing a polished version of this song with my djembe to add some rhythm, but here's the "rough" cut for you to get an idea of what's coming.
Did you like that? Please click "Like" below and share this with your friends!