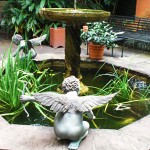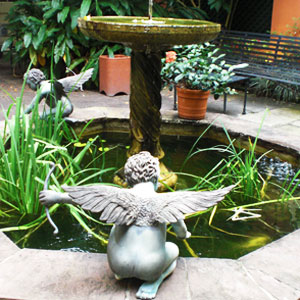 Alright. I'm convinced. All this meditating and yoga is truly the best natural high.
Yesterday I woke up, did an hour of meditating, chanting, and being with nature. Then, after my green smoothie and a yoga practice, I got ready for an adventure into downtown New Orleans.
What I find is that, when I keep up with my meditation and asana practice, I'm more consistently happy. Content. Centered.
It makes for a much more enjoyable life. I walk around smiling at people, and then (generally) they smile, and the whole happiness thing expands.
Yesterday was the first time I've been to New Orlean's French Quarter since I was here last spring. I parked pretty far out (parking right downtown is ridiculously over-priced) and took the street car to the Quarter. Now, the street car moves S L O W. But it was a good way to shift into a pace of appreciation of whatever comes.
'Cause you never know what you'll hear, see, or do in New Orleans!
As I got off the street car and walked into the Quarter the music was immediate. I'm always surprised by the creative ways people bring their music to the street.
A guy played a beat up acoustic guitar with a pick-up and was all over the frets, making it sound like a lead guitar from some rock concert. There was a man sitting on his amp, bent over his guitar playing the blues, black weathered cowboy hat and worn leather jacket framing him so you couldn't see his face. His motorcycle behind him had bull horns on the front.
A woman played clarinet with her whole soul, sitting next to tuba and trombone players. Another woman sang without accompaniment, a voice worthy of an opera, right on the street in clothes that wouldn't even make you turn your head.
My appreciation of all this diverse creative expression is enhanced by my own practice.
Because, when you meditate you connect with the energy that lives in all of us, you are more able to recognize beauty when you see or hear it. You're more likely to stop and take it in, rather than hurrying by oblivious to the divine play right in front of you.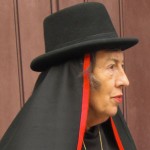 I took a 'Haunted and Hilarious' walking tour, where I got to see the inside of some historic buildings and learn stories of the area by way of actors portraying historical figures in short skits. I was so in the moment and enjoying whatever came that I had no judgment or annoyance when the sweet and elderly tour guide had to keep referring to her notes to figure out where we were going next (she hadn't guided this particular tour before, so really she did a good job).
I learned things like how a ghost named Caroline haunts the costume department of a local theatre, and that Marie Laveau was not only a Voodoo high priestess, but also a devout Catholic.
After the tour I wandered my way toward the river and ended up watching one of the most spectacular spectacles I've ever seen in New Orleans, and that's saying something!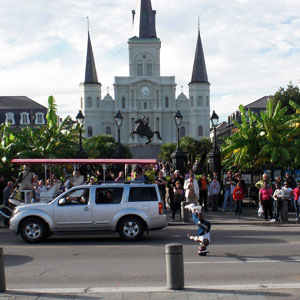 I was drawn by big speakers and good beats, and then realized there were some guys getting ready to perform a break dancing/acrobatic/comedy show. Dragon Master Showcase. They were really funny, and exceptionally good at what they did.
They got the crowd going, walked on their hands up and down the stairs where we were sitting, did acrobatics on the pavement, and even in the middle of the street! At the end one of the guys flipped through the air, clearing 7 people they'd pulled up from the audience!
Only in New Orleans.
When I headed back to the street car stop I had to wait maybe 15 minutes before it came. I wasn't impatient like I may have been at another time. When I boarded I sat next to a guy who was dripping with 'cool' and just vibed him good blessings along with the rest of the riders.
I floated through the whole day happy, patient, not judging, and just simply enjoying all the opportunities of appreciation and blessings that came.
This is a form of enlightenment. It's a consistent connection to the true nature of self; that loving, centered energy in the heart of each of us.
By practicing yoga and meditation consistently and with devotion, we are able to access this content state of being in harmony with life, no matter what crazy sideways things life throws at us.
It's good stuff! Though the practices take dedication and effort, their rewards are fully worth it! Then you'll remember to stop and smell the roses, dance to the music, let your heart be moved by beauty, or laugh at the fun loving stunts of others.
Do you want to hear more stories like this about my adventures in yoga through every day life? Let me know by commenting below.