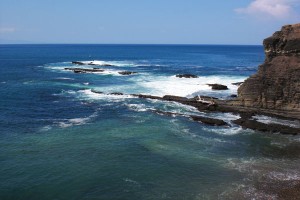 I once spent a month sleeping in my tent on a beach, while I attended a yoga teacher training. The first night, the sound of the waves crashing on the shore kept me awake. It wasn't until I came to the realization that the sound wasn't going to stop that I could finally relax.
Waves are, after all, the breath of the ocean.
Conscious breathing is the most fundamental practice of yoga. It supports every action, contemplation, and moment of stillness. Your breath is your guide and most intimate companion—one which is with you throughout your entire life.
As life continually changes, your breath reminds you that nature always has ebb and flow. The cycles of the moon and seasons reflect this, the waves of the ocean as well, yet you need look no further than your breath.
In each challenge, your breath is there. A deep, centering breath can remind you that the challenge is there to help you grow, even if you can't see the sense of it. In each joy, taking a deep breath helps you be more mindful to experience it fully.
Mini-Meditation:
Take a moment to arrange your body so you are sitting in the most comfortable and optimally aligned position possible.
Settle into your breath.
Feel the earth below you, the sky above you, supportive and expansive.
Now imagine yourself sitting by the ocean. Hear the rhythmic sound of the waves.
Notice how your breath responds to this visualization.
Feel each breath as a wave of nourishing life-force within you.
Take a few minutes, or as long as you'd like, and enjoy each inhale and exhale to the fullest!