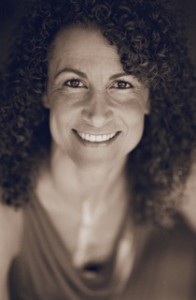 Desirée Rumbaugh, a humble yet wildly wonderful Anusara® yoga instructor, is coming back to Vancouver September 10-12.
She is internationally celebrated as one of the most skilled and authentic instructors; a woman who can not only enter some of the most advanced postures herself, but who can safely guide others to do the same.
The last time she was in town was very special for me, partially because Des helped me to expand my own practice, and also because I was honoured to assist her for one of the sessions.
If you're in BC, I highly recommend attending her workshop. Really I can't say enough good things about her teaching.
For more info on the workshop, check out the YogaPod website: Desirée Rumbaugh Vancouver Workshop