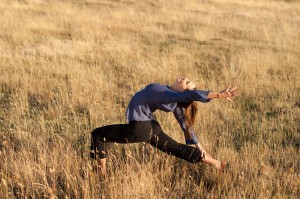 Okay, Kamloops yoga enthusiasts, I have some WONDERFUL news for you!
But first…
Are you getting my yoga newsletter? If not, be sure to subscribe below so you're up to date with class and event offerings in Kamloops!

Thursday Night Yoga and Celebrating the Equinox
Thursday Evening Class Starts This Week!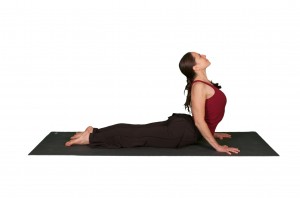 I'm excited to finally be offering an evening yoga class again, and in such a beautiful place! Please join me for the Grand Opening this Thursday night!
Thursday Anusara® Yoga with Katrina from 5:30-6:45pm at St. Andrews (159 Seymour St on the corner of 2nd and Seymour)
-Bring your own mat, blanket, and blocks if you need them
-Bring your friends! Beginners most welcome.
Special Grand Opening Discount for 10 Class Cards: $120 plus HST ($134.40 total, regularly $145.60. Cash or cheque only please.)
Autumn Equinox Celebration: Mantra and Meditation Night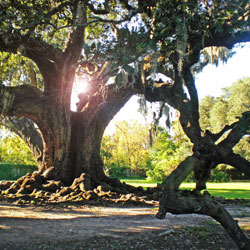 Wow! Get ready for an incredible night in the truly magnificent acoustics of St. Andrews.
This is a perfect way for you to observe and honour the Equinox as a time to create balance and set intention, participating in guided meditation and the powerful practice of mantra.
I'll be bringing my drum and guitar, and I can not wait to sing for you in this place! It's going to sound AMAZING!!!
DETAILS:
When: Thursday, September 22nd from 7:15-8:30pm
Where: St. Andrews on the Square, (2nd and Seymour, downtown Kamloops)
Who: Everyone is welcome! Please bring your friends!
How Much: By donation, suggested donation $10-$20, however your presence is most appreciated so please come and simply pay what you are able to share.
Fall Series: A Course in the Yamas and Niyamas
Starting next week I'll be teaching a series that allows you to really immerse yourself in the ancient wisdom of yoga's guiding principles, the yamas and niyamas.
This is going to be a very special course, not only because I'll be bringing you juicy perspectives that you can apply directly to enrich your life and get through challenges more gracefully, but also because this kind of course is usually something you study in a workshop or yoga immersion training.
And you'll be getting it all just by being dedicated to your yoga practice, coming to class each week.
Why you should be excited about this: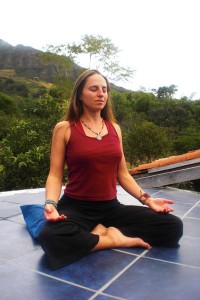 This is an incredible opportunity to engage in a beautiful time of self-study and an expansion of your understanding of yoga. Because of the depth you will bring to your practice, you'll get so much more out of it, both on and off the mat.
When I realized how beautifully and perfectly these guiding principles apply to every situation, actually making life's challenges easier, I became a better person.
The yamas and niyamas invite you to raise your level of integrity in a way that enhances, enriches, and empowers your relationship with yourself and the world.
You'll get a LOT out of this, feeling the benefits in every aspect of life, so be sure to schedule time to come to class each week.
By Solstice you'll discover how MUCH more you are who you want to be because of this journey in your yoga practice.
This Week in Yoga
For our current schedule, check the Kamloops Yoga Class Schedule page.
Today, Monday at 9am (Let's Move Studio): Enjoy the childlike wonder and perspective of a Beginner's Mind. Discover a freshness in your yoga practice that is felt in your whole body.
Wednesday at 9am (Let's Move Studio): Make a fresh start, welcoming the opportunities that come with this new season by embodying open receptivity and focused action.
Thursday at 5:30pm (St. Andrews): Cultivate inner balance with the peaceful content of equanimity, in complete flow with the pulsating cycles of life. A perfect way to celebrate the Equinox with both asana (yoga poses) and pranayama (breathwork).
Also, from 7:00-8:00pm on Tuesdays at St. Andrews, Danica Crawford is teaching a series of yoga classes with a restorative approach that is a great way to wind down at the end of your day. Danica teaches the evening Yoga Boot Camp program and is a Registered Massage Therapist as well as a yoga instructor, so definitely check out her class if that time works for your schedule.