Art of Alignment: Yoga Workshop – Mastering the Basics and Exploring Intermediate Variations
The last Art of Alignment workshop I offered sold out and was so well received, I've decided to create another workshop along a similar format, focusing on mindful alignment to receive enhanced benefits, comfort, and enjoyment so you can expand your yoga practice.
PLEASE NOTE, this workshop is designed for you if:

You want to understand how precise alignment can help you feel more comfortable in your body and in your yoga practice.
You want to really 'get' the basic poses in yoga. (These poses aren't necessarily easy or simple, but they are the foundation of all other poses.)
You want to use the knowledge you gain through the alignment to take your personal yoga practice to the next level – whatever that is for you: whether it means finding relief from pain or playing in more advanced postures in yoga.

In fact, my yoga practice completely blossomed when I learned the techniques I'll be teaching in these classes! AND I am able to apply this knowledge to the rest of my life.

This is what I want to share with you.

This workshop is currently full. If you'd like to be notified of future workshops and yoga classes, please subscribe to my Yoga from the Heart Newsletter.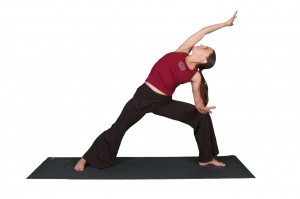 This two day workshop helps you explore a new paradigm in therapeutic alignment, and gives you the tools to align optimally which leads to a more fulfilling yoga practice and inspired life.
Discover how to practice yoga safely and skillfully, address any areas where you currently experience pain, and feel more comfortable in your body.
Learn how to get the most benefit from basic poses which are the foundation for all levels of yoga practice, and how these poses translate into more intermediate versions OR modifications appropriate for your body.
This workshop is ideal for beginners and experienced practitioners alike.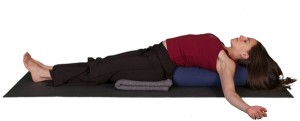 Are you working with an injury or habitual tightness that gives you a hard time? Do you, like so many others, have pain in your body?
Do you want to feel yoga poses open up for you in a whole new way?
The difference of doing a yoga pose in optimal alignment, rather than simply putting yourself in the general position of the pose, is like night and day. You get more benefits and it feels amazing!
Yoga can also help you find freedom from pain and restriction, as has been proven time and again by my own students and others all around the world.
Join me on March 2nd and 3rd at Let's Move Studio for a yoga therapeutics and "Mastering the Basics" workshop which will focus on the following areas:
Lower Body Session (Saturday March 2nd, 1:30 – 4:00 PM)
Lower back
Hips
Knees
Ankles
Feet
Upper Body Session (Sunday March 3rd, 9:30 AM – 12:00 Noon)
Mid/Upper back
Shoulders
Wrists
Neck
Plus BONUS Restorative Poses for relaxation and rehabilitation
You will learn specific things that can help these areas, plus how different poses strengthen and bring balance to your body where you need it most.
Personally, I am so grateful that I know what do to when my knee hurts, or my hip gets funky, or my lower back is cranky. When I have a headache because of tension or stress, I have tools I can use to bring relief. If my shoulders are tight or my wrist hurts, my knowledge of yoga therapy serves me well!
Beyond this, knowing the alignment principles intimately means I can go for more advanced poses. You build on the basics anytime you advance in yoga.
I have shared this knowledge with people from all backgrounds, body sizes, and abilities – including raw beginners. It is very rewarding to be able to pass on these techniques, and I'd like to share them with you if you feel called to learn.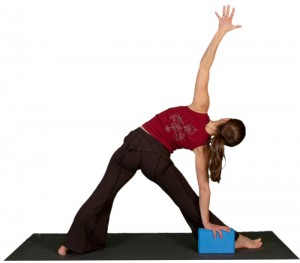 Some of the benefits you will receive when you attend this workshop include:
Optimal alignment for free flowing circulation and range of motion
How to be aware of patterns that cause pain and those that feel good
Specific poses that focus on key areas – knowing the benefits of each pose helps you find the best ones for you
A short home practice you can use to maintain the health and ease of your body, plus keep your yoga practice growing
A take-home handout with photos and notes on what you will learn (but still bring your own notebook because you'll learn tons!)
Specific stretches that target the areas where you may be experiencing difficulty
How to apply the alignment you learn to more intermediate poses and playful variations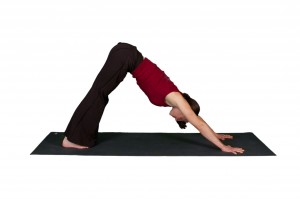 Learn a new paradigm in therapeutic alignment and how to use yoga to bring more ease, circulation, and range of motion to areas that are currently restricted . . .
PLUS, learn how to take your practice to the next level by focusing on the "basics," and how the foundational poses translate directly into more intermediate postures.
Each session is 2.5 hours so you have time to become more comfortable with what you learn.
It will not be 2.5 hours of yoga practice – rather there will be a balance between talking, demonstrating, and doing yoga.
Please Note:

This workshop is open to all levels as it is very therapeutic and exploratory in nature.

This workshop is all about YOUR practice. You are welcome to ask questions!
Investment:
Full workshop – two 2.5 hour sessions = $75 if paid by Feb. 15th. $90 starting Feb. 16th.
One session* – Upper or Lower Body focus* = $40 if paid by Feb. 15th. $50 starting Feb. 16th
(Prices do not include HST)
Please Note: My private sessions are generally $100/hr, so this is an exceptional opportunity to receive quality instruction in an open setting where we have the luxury of time to go in depth with these key principles.
* It is ideal to do both sessions, as everything in the body is connected. Often the secret to finding complete relief or jumping to the next level is applying the key alignment principles you'll learn to both upper and lower body.
LOCATION: Let's Move Studio (In the Scotiabank building on the corner of Summit and Columbia, Kamloops, BC)
Feedback from the last Art of Alignment workshop:

"This workshop was absolutely awesome, and so beneficial in improving my ability to practice safely and within my own body's comfort zone. This was all made possible through Katrina's in depth knowledge, passion, and her ability translate her practice into words. Katrina's teaching method I can say, without a doubt, is suitable no matter what level of yoga you are at. Truly motivating and inspiring!! Thanks Katrina." – Liz

"I felt respected in this workshop. Respect for me, for my body and for my abilities. It was very helpful to have read your book Yoga for Dragon Riders and to have attempted many of the poses beforehand. I deal with challenges with my knees, lower back and neck as a result of long ago injuries. Katrina has the ability to both show and tell us how proper alignment makes all the difference in getting into poses and/or deeper into them without pain. For me, aligning my feet and toes was a revelation! I couldn't believe how much further into Cobra I could go (without any residual pain!) by moving my feet apart and spreading my toes. Yoga is an everyday practice for me. I've incorporated what I learned in this alignment workshop for two full practices since. I've experienced no pain or inflammation whatsoever afterward. Thank you so much, Katrina! Namaste." – Darlene Barriere

"I had a great experience at the Art of Alignment workshop. I am a beginner who would really like to develop more of a home practise, and I appreciated the pace and depth that we recieved in the workshop. Also, handouts are super helpful! Thanks Katrina :)" – Mandy

"Was a great foundations course for beginners. I wanted to make sure that I knew what I was doing right and wrong and how to self correct myself. Katrina was empowering me to do my best for my ability." – G.M.

"Informative workshop accessible to all levels. The format of demonstration, detailed instruction, and practice with each pose was easy to follow, and allowed for growth and understanding. Katrina is a joy and offers real insight, practical knowledge to expand any level of practice. Loved it and look forward to more!" – Tracy
This workshop is currently full. If you'd like to be notified of future workshops and yoga classes, please subscribe to my Yoga from the Heart Newsletter
Instructor Bio:

The author of  Yoga for Dragon Riders, Katrina Hokule'a Ariel has trained extensively with many of the world's most skilled and highly respected yoga teachers and yoga therapists. She has helped hundreds of private and group clients feel good in their bodies and empower themselves with tools from yoga to address their specific needs. Her instruction is kind, professional, and effective.

Katrina has earned an E-RYT 500 from Yoga Alliance, which is the highest qualification they offer. Yoga teachers and those who aspire to teach yoga, you can count these hours towards continuing education if you choose to participate.

Photos by the ever-so-talented Nat Anfield of Studio Five-O photography.