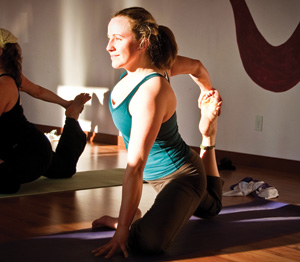 It's high Summer in Kamloops. You can tell when you go to the park, watch people crowd on the beach, or realize that half of your friends are camping or otherwise out of town each weekend.
Even though Summer doesn't technically turn into fall 'till September 21st, it always seems like the end of August marks the finale of Summer. For this reason, it often feels like August is a bit of a free-for-all.
With all the camping, parties, traveling, and hot summer nights, yoga classes are often pretty empty. It makes me smile, really.
But September is coming.
And with it there is a fresh sweeping feeling that marks the beginning of another school year, and the start of many things.
September invites you to re-assess your priorities and re-commit to the things that are important to you. These might include eating healthy, getting in shape, and doing yoga.
The great thing about September is it brings an excitement that lingers from the anticipation of the start of school, even long after we've graduated. You actually WANT to get organized and take care of things. It's just in the air.
Here are some ideas to help you get your health, yoga, and fitness back on track: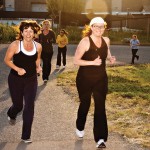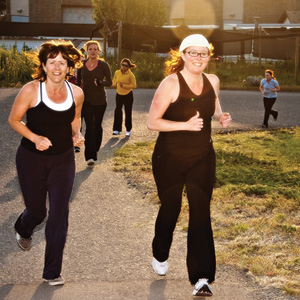 1.) Do something to take care of yourself first thing in the morning. This might be a meditation, a walk or run, a personal yoga practice, or attending a yoga class or Fitness Boot Camp.

Making your health and happiness a first-thing priority sets you up to make better choices throughout the day, and you'll also get more done because you'll feel more energetic and capable.
2.) Commit to a Yoga Class at least once a week (check out my schedule below). Choose the time and teacher that work best for you, and show up religiously every week. Maybe sometimes you come more than once a week. But don't fall off track – stay in the groove so your practice becomes a healthy habit.
3.) Simplify your food. This doesn't mean cut back on taste. On the contrary, to me simple food is that which hasn't been processed.
How? Stock up at the farmer's market, toss loads of antioxidant rich herbs into your dishes (thyme, rosemary, oregano, etc. – most herbs are packed with healing goodness). If you eat lots of meat, try a vegetarian dish or two each week. Drink Green Smoothies every morning.
By feeding your body mostly fresh leafy greens, fruits, veggies, and whole grains, you make it a lot easier on your digestive and elimination systems.
Katrina's September Schedule: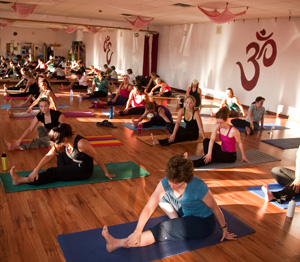 Personally, I'm excited to return to a full teaching schedule in September. Check out this line up of opportunity for you to get back on track:
Yoga, exercise, a wonderful community, and all kinds of fun!
"I loved my first bootcamp, it changed my life and strengthened me from the inside out. Afterwords I found I was WAY more active and fit, I could do things I haven't been able to for a long time and even my yoga practice changed. I tried (probably like many others) to "do it my self" but I just don't have the motivation that I get from Katrina and the community of women to do it! Bootcamp isn't just a one-time thing, I think it needs to become part of regular life: exercise for an hour every morning with a supportive group and instructor." – E.B.
Deep Healing Restorative Yoga:
Mondays 9:00-10:15am
This class works on many levels to bring your entire being into a state of harmony. Pulsing between very short periods of active poses and long restorative ones, and accompanied by guided visualizations and meditations, this is an excellent way to release stress, anxiety, and heal from many conditions.
Anusara-Inspired™ Yoga:
Tuesdays 6:15-7:30pm, and Wednesdays 9:00-10:15am
Learn how to blend the optimal alignment and free-spirit approach of this practice. It's playful, challenging, energizing, and open to all levels. Feel good, stay healthy, go deep and have fun!
Semi-Private Yoga Therapy classes:
Tuesdays 7:15-8:30am
Due to their effective nature I have had more bookings for Private Yoga Therapy than I can fit into my schedule. To make this important experience more available to people I will be leading one Semi-Private Yoga Therapy class per week. Each week it will focus on either Upper Body (shoulders, neck, wrists, etc.) or Lower Body (low back, hips, knees, feet, etc.) These classes will be limited to 4 people, and each person will receive individual attention.
The great thing about the semi-private classes is that you learn from observing each other and watching how I work with others as well as yourself. Each time I teach a group private, the participants comment on how much they learned and deepened their understanding by watching the others.
If you are interested in participating, please email me and let me know the condition you want to address (for instance, you may be ready to be free from knee pain). The investment is $60 per person (rather than $100), and you will go home with exercises to support what you learn in the Semi-Private class and continue your healing. Click to find out more about Yoga Therapy.